Small Self-Care Practices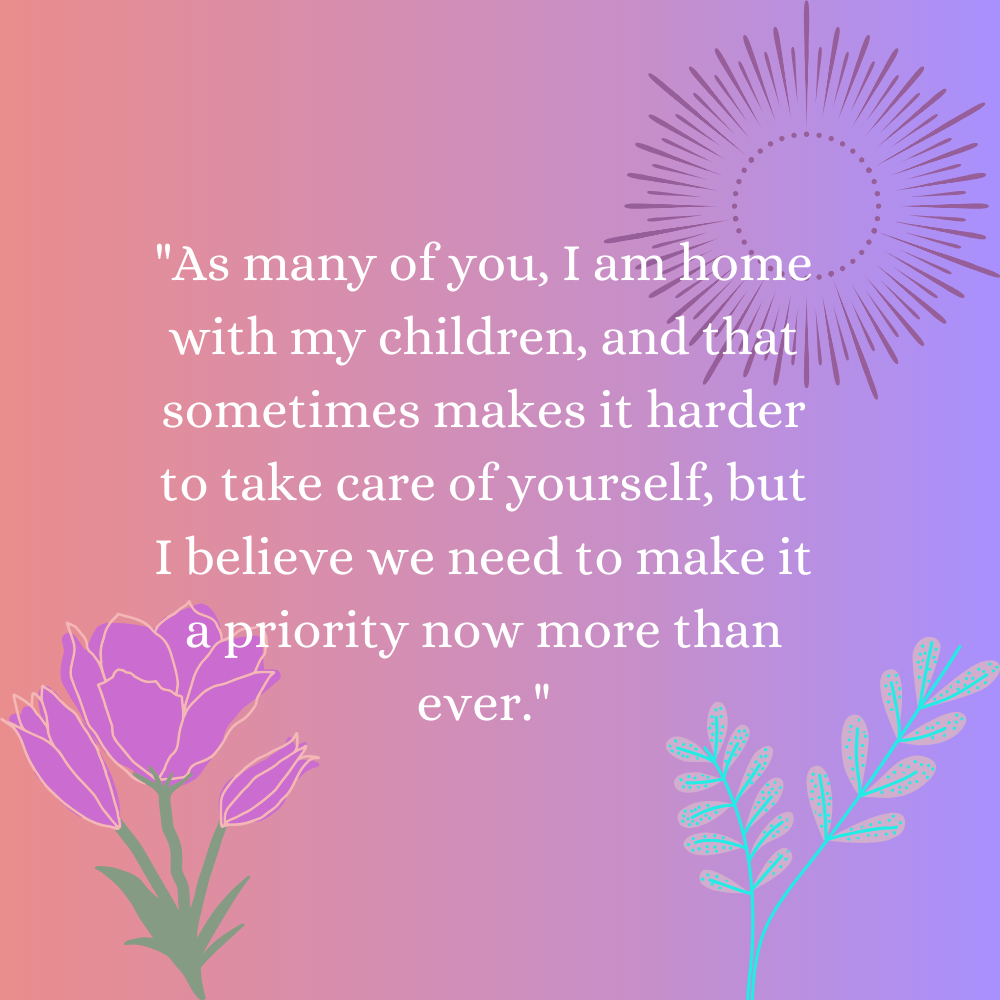 By GaBrilla Ballard
Graphic by GaBrilla Ballard(Copyright 2020. All Rights Reserved)
As we support ourselves and each other in #flatteningthecure, I want to encourage you to fit in self-care. As many of you, I am home with my children, and it sometimes makes it harder to take care of yourself, but I believe we need to make it a priority now more than ever.
I have created a graphic for you to print out and place on you wall, bulletin board or any place you can see it often. These practices range from one minutes to 30 minutes. So short, you can't NOT do them.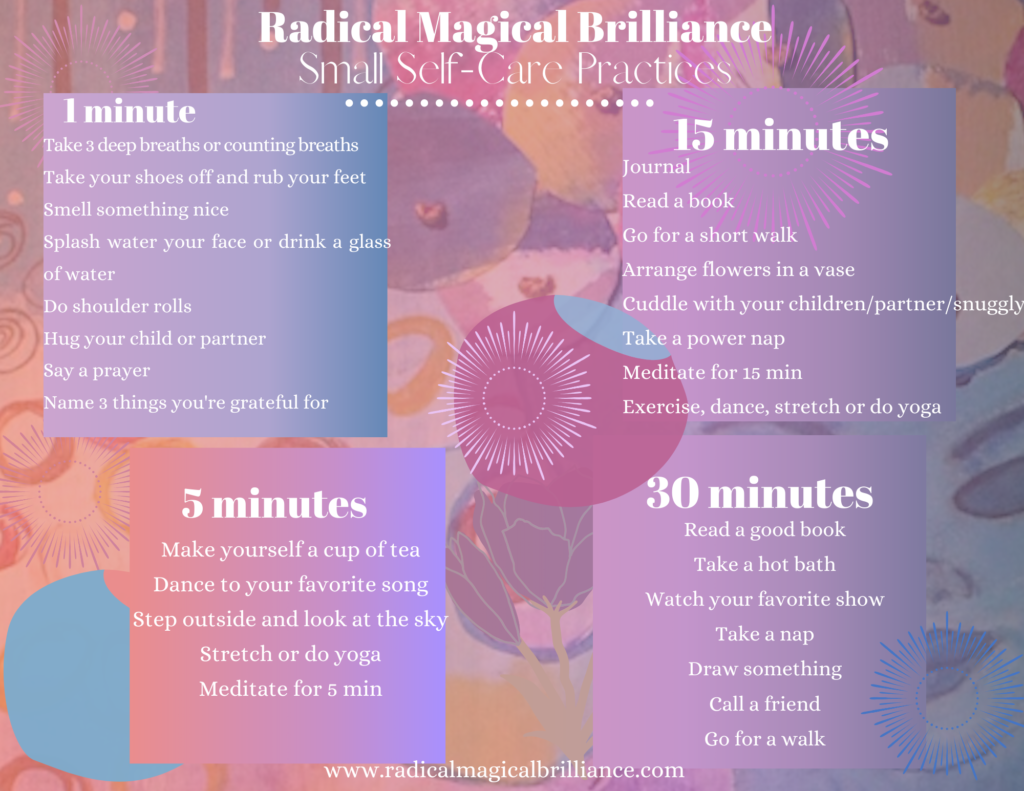 Please print it out and share with your loved ones.
Take care of yourselves.
---
---